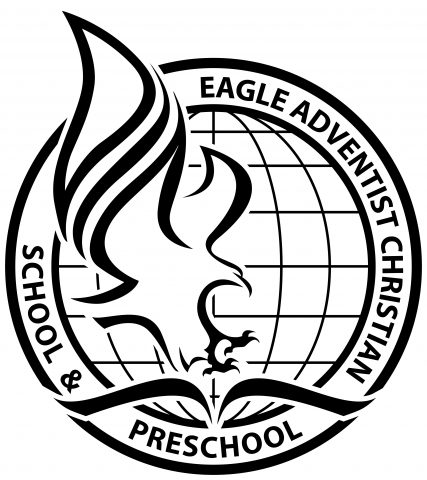 High Quality Education free of Common Core
   in a Safe, Secure Campus with Family & Christian Values.
Elementary Accredited by:
MSA - Middle States Association of Colleges and Schools
Preschool/Childcare Accredited by:
National Association for the
Education of Young Children (NAEYC)
and IdahoSTARS Steps to Quality - Level 6
                               


Link for Teacher Communication / Grades  Jupiter
(shop online with these stores and we get a percentage! Just enter Eagle Adventist to search for the right school)
                                              
Individualized Instruction
Each child is challenged to do their best and given instructional help to get them to progress at an above average rate so they can excel to the best of their ability.
We have open enrollment throughout the school year, please contact us if you would like to join our school family.
For more information about our program you can reach us in the following ways:
Phone us at: 208-938-0093, 208-939-5544 + FAX
Mail us at: Eagle Adventist Christian School, 538 W. State, Eagle, ID 83616
Email our elementary school at eacs12345@gmail.com
Email our preschool at eacc12345@gmail.com


We are a Seventh-day Adventist school located at 538 W. State in Eagle, ID.
                                
Our preschool serves our community with quality preschool and child-care experiences. It has been serving the community since 1993.  The teachers in our preschool are also highly motivated and care deeply about their students.  They all have degrees in Early Childhood Education. Students may enroll in  preschool at three years and older.
 

We invite you to find out more about our school and preschool. Call us to schedule a visit, or explore on-line. To see what is happening at our school you can check our calendar, news, or visit our classrooms pages.


Our school is part of the world-wide Seventh-day Adventist school network.  The Seventh-day Adventist educational system includes elementary and high schools, colleges and universities in countries around the globe